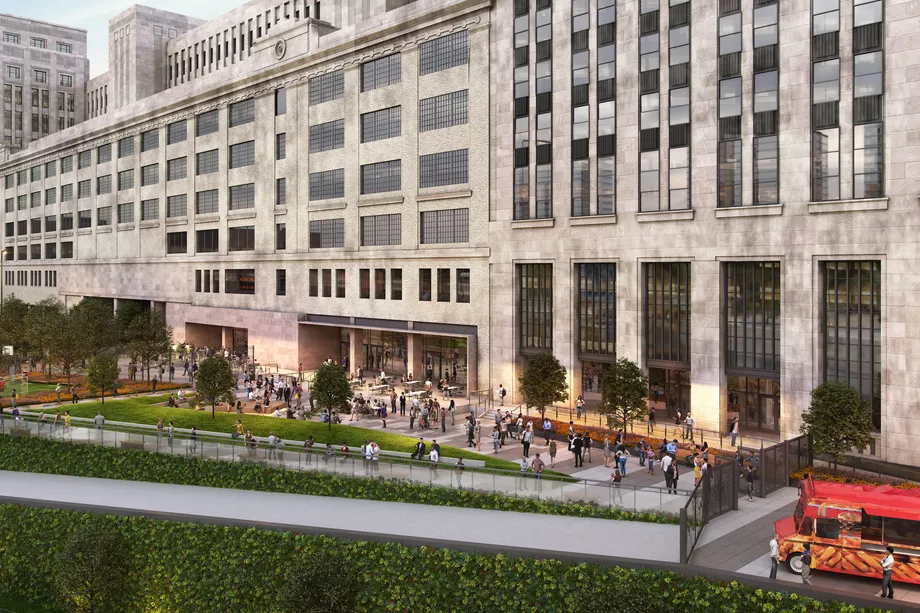 Chicago's historical post office is finally getting a makeover courtesy of the Gensler architectural firm and 601W Companies. The behemoth building was built in 1932, shut down in 1997 and was declared a historical landmark in 2001. The current construction rehab plan takes into consideration preserving much of the old post office's architecture, fused with a more modern sensibility and design elements. It is currently the largest redevelopment project in the United States.
Renamed "The Post Office", the building will be used as an office space for 21st-century industries. It will also offer amenities like gyms, conference rooms, and a rooftop deck. With sweeping views of the Chicago River for its residents, the space will feature outdoor cafes and landscaped riverwalks with new condos for sale.
The Post Office features over 2.8 million square feet of space, which can hold at least 2,000 people per floor and is among the sites also being offered to Amazon as prime Chicago real estate. Amazon is seeking at least half a million square feet of space from the get go.
Visit Curbed Chicago to take a peek into The Post Office's interiors.