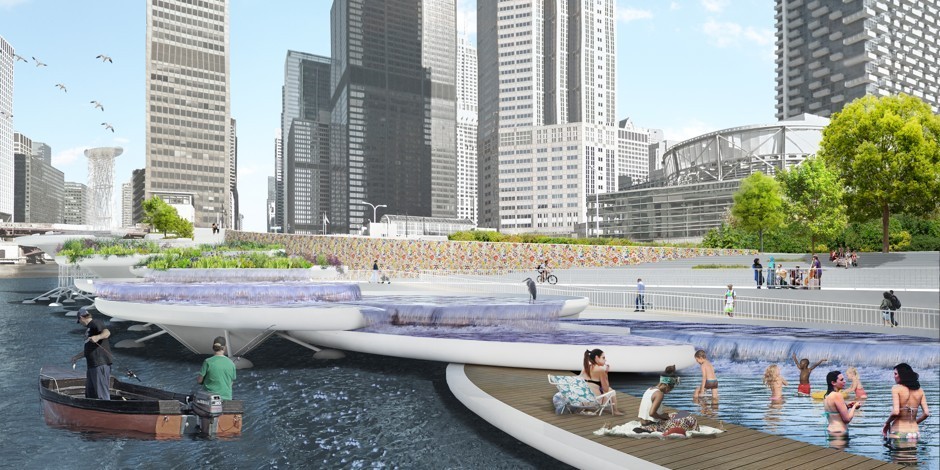 As part of the Chicago Architecture Biennial, the Chicago Department of Planning and Development and the Metropolitan Planning Council have solicited ideas from nine of the top architectural firms in Chicago as to how they would reimagine and redesign Chicago's Riverwalk.
Participants of the River Edge Ideas Lab will build concepts around three of Chicago's most iconic locations: the Civic Opera House waterfront; beneath the Congress Parkway bridge; and below the St. Charles Air Line Bridge. Each of these locations pose a challenge to the Riverwalk's potential 1.8 mile extension from the main branch of the Chicago River to Ping Tom Park in Chinatown.
There will be no funding to build these plans, rather, the aim of the project was to get citizens' feedback to incorporate into future river designs. The Chicago Riverwalk was completed in 2016, an initiative of Mayor Rahm Emanuel to build more natural and recreational opportunities along the Chicago River, similar to Burnham's 1909 Plan of Chicago. It's initiatives like this that increase the value of property for sale in Chicago and lead to new real estate development opportunities.
For a detailed look at the Chicago Riverwalk projects, visit Citylab.